| | | |
| --- | --- | --- |
| Welcome | | You are not currently logged in. |
| | | |
| --- | --- | --- |
| | | |
| | | |
| | | |
The seven METRO Departments in Salt Lake County have joined together to have a unified test this fall. This is really a good deal for the candidate who is looking for a fire job. One test, seven departments. You can find all of the details here. Read More...
Download:

MFTC Information 6-19-2014_Final.pdf
AAA Northern California, Nevada and Utah (NCNU) is starting a program to recognize and honor first responders who have demonstrated courageous acts in the line of duty. The program is called Rescuer of the Month, and Rescuer of the Year. Read More...
"New" : Fire Fighter Support Line (801) 587-1800 Operated by the University of Utah Crisis Center. The Crisis Center has recently established this dedicated line exclusively for firefighters. Counselors have received firefighter specific training, and will receive further instruction in the future. Read More...
Who we are:
Our goals are to provide Workplace Safety, Economic Security and Education for our affiliates throughout the state. We work with our lobbyists to stay current with and pass on new rules, changes and laws in the legislature that would affect our members.
We pay all the accounts payable submitted for the University of Utah Burn Camp held every summer at Camp Tracy in Millcreek Canyon, Salt Lake County. We also coordinate the MDA Fill the Boot Drive as well as contribute to the University Burn Center River Trip for older Burn Victims.
We are privileged to work for our respective cities Fire Departments and welcome any questions or comments you might have.

Fraternally,
Your PFFU E-Board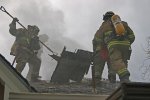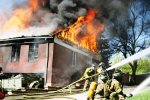 PURPOSE STATEMENT:

The Purpose of the Professional Fire Fighters of Utah is to continually strive for an enhanced quality of life for its members and their families and the continuous safety for the citizens they serve.
MISSION STATEMENT:

To effectively organize and represent the interests of the members of the Professional Fire Fighters of Utah. This is accomplished;

Through responsive membership service.
Through organized Legislative activities.